Self-ballasted shade without foundations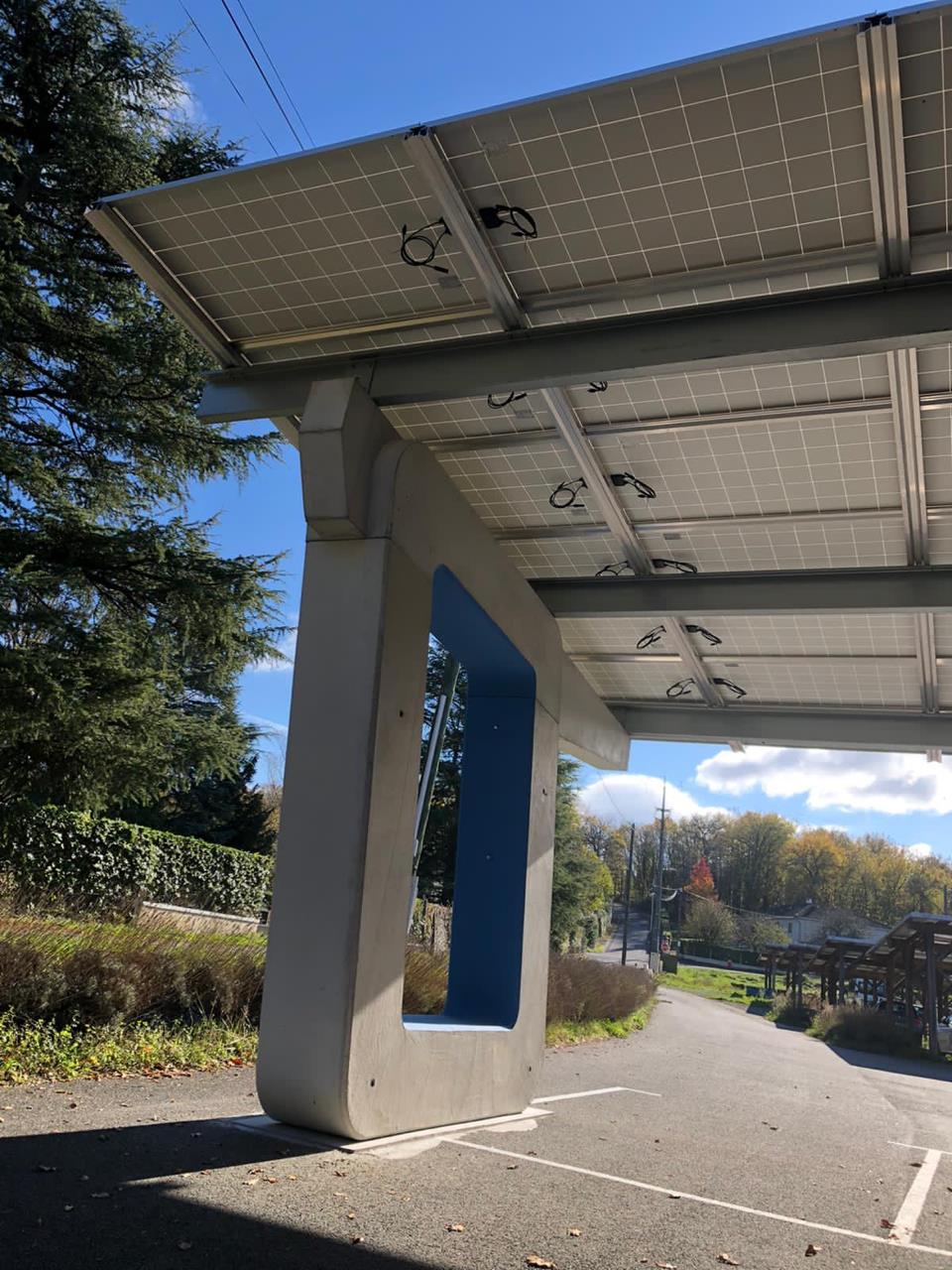 With the Mecopark solution, equip your parking space quickly, without destroying your existing pavement. The main supports, concrete feet, allow the anchoring of the solar roof.
The
MECOPARK

system
ADAPTED TO YOUR AVAILABLE SURFACE
The three foot designs offer the possibility of covering all your parking spaces by using single (south or north) (one parking space in its length) or double (two covered face-to-face spaces) shades.
PROTECTED VEHICLES
Installed with a system of draining rails, these shades are 100% waterproof, bring comfort to your users by protecting vehicles from rain and keeping them in the shade on good weather days.
QUICK AND EASY TO INSTALL
The Mecopark solution can be adapted to a new or existing car park. The absence of a foundation allows a quick installation without major excavation work and without damaging your existing car park.
CUSTOMIZABLE
Display your communication thanks to the concrete feet! The O-shape of the feet makes it possible to plan an advertising display, the tint in the mass or the painting of the feet allows a location of parking spaces for large surfaces.
A RELIABLE AND LONG-LASTING SOLUTION
Built with quality materials and respecting expansion constraints, enjoy a high-performance and durable shade. Take advantage of our experience: already more than 3 million m² installed with Mecosun integration systems!
Most
produced
- WITHOUT FOUNDATIONS

- QUICK INSTALLATION

- CUSTOMIZABLE TO YOUR IMAGE
Other products